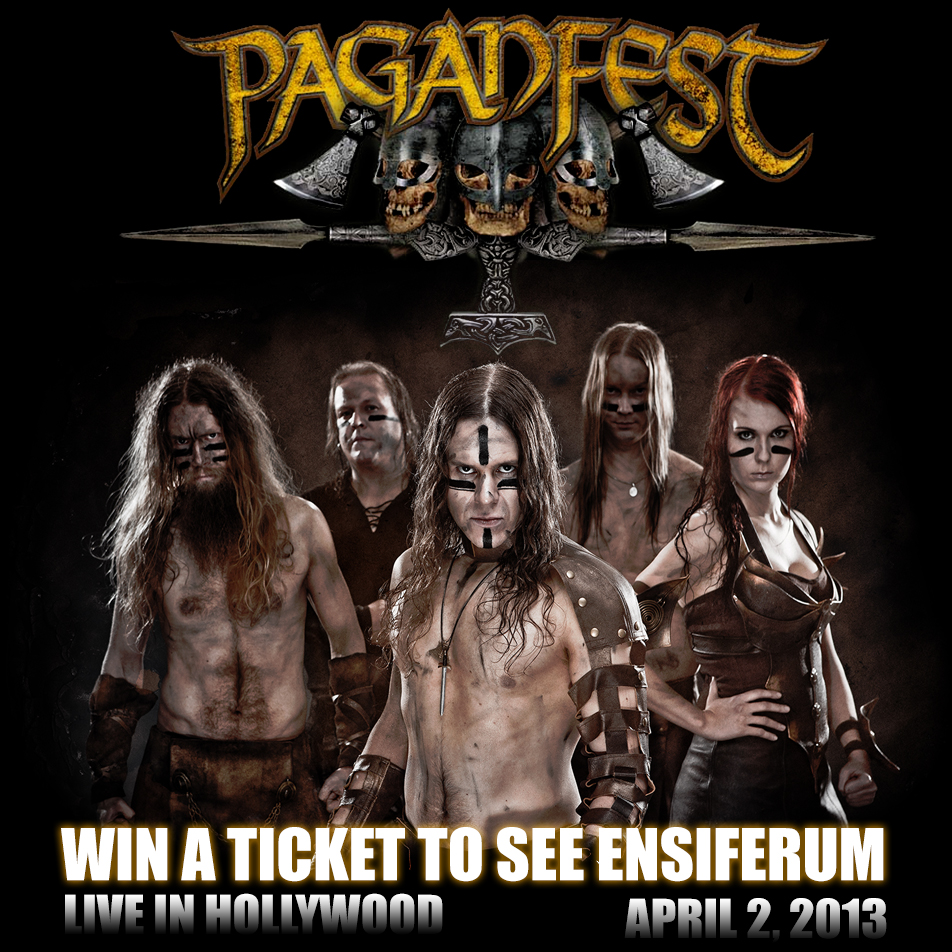 Enter our Facebook contest for your chance to win a General Admission ticket* for the Paganfest America 2013 show in Hollywood to see Ensiferum, Týr, Heidevolk, Trollfest, and Southern California's very own Helsótt, pillage the House of Blues on Sunset Strip.
You may also have the opportunity to have an exclusive meet and greet with the bands!**
The winner will be contacted by a DMK staff member to exchange information for ticket delivery.
Head over to our Facebook page and share this post:
https://www.facebook.com/photo.php?fbid=583759238302426&set=a.247930631885290.82280.240122352666118
We'd love to bring you guys more ticket and merch giveaways in the future, so invite all of your friends to check us out on Facebook and the Web!

* General Admission allows access to the venue's standing floor.  All ages. 
**Availability of Meet and Greet is subject to change.  Tour Management will confirm approval